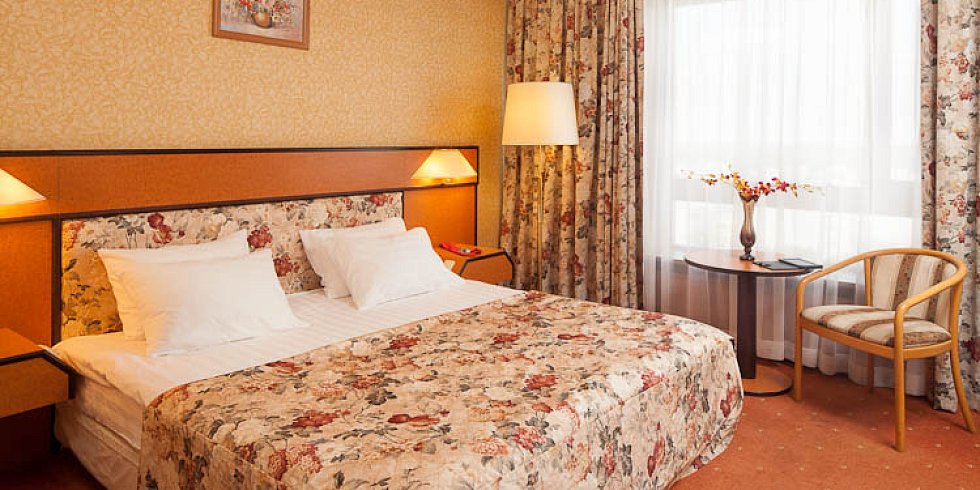 You are planning to make a business trip to Moscow or you are passing through Moscow? We have a special offer "Transit" for you!
You will not be charged the overnight price if you book a room only for several hours.
The room rate includes
accommodation for maximum 4 hours, check-in from 9:00 to 17:00
, free Wi-Fi, luggage service and safe deposit box at the reception area.                                                                                                      
You can book a room on the phone: +7 (495) 234 12-06 or please send an email request: 
reservations@hotelcosmos.ru
*The offer is limited and valid only for advance reservation, breakfast is not included.