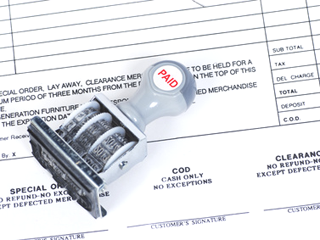 When choosing this payment method, the guest is directed to a page where a form, specifying details of the organization, should be filled out. After filling out and submitting the form the system sends all necessary documents in e-form to the specified e-mail. The documents include the guest's voucher and the invoice for the bank transfer. An invoice is automatically generated and it contains the details of your organization and payment details of the "Cosmos" hotel.
The invoice must be paid within 3 business days of issuing.
Non-cash payment for legal persons is preferable for companies that send their employees on business trips. This method of payment reduces the amount of cash, issued to business travelers. The organization is provided with a set of "closing" documents: a statement and an invoice. The documents will be sent via postal mail to the legal person address.
If you choose this kind of reservation, you must pay 100% of the whole reservation cost. The booking with the non-cash payment is available more than 5 days before the arrival date. Such restriction is due to the delays of the bank transfers. In the event of timely cancellation, the paid amount will be refunded*.
* The refund is available only if the cancellation was made more than a day before the arrival date (unless otherwise specified in the special offer). In other cases, the hotel reserves the right to withhold a part of the paid amount, equal to the cost of one day in selected room.