Room-service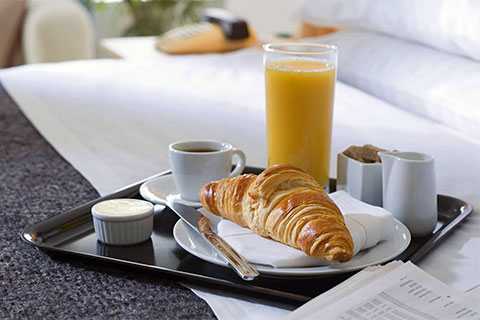 Dear Guests! The service of ordering food in hotel rooms is currently not available for technical reasons. We apologize for the temporary inconvenience. You can use the Galaktika restaurant and the Vienna cafe.
Cosmos Moscow Hotel offers 24-hours Room service: great variety of snacks, drinks & desserts. Tasty and quickly, day and night!
Recommend you to try our 24/7 room service. It's very convenient and offers great value for money.

To order meals in your room, please:
V Do it comfortable online here http://www.cosmos.hotel-its.ru/
V Or contact our room service operator on ext. 1285 or +7 (495) 234 13 01

Bon appétit!