Beauty People Club – VoIla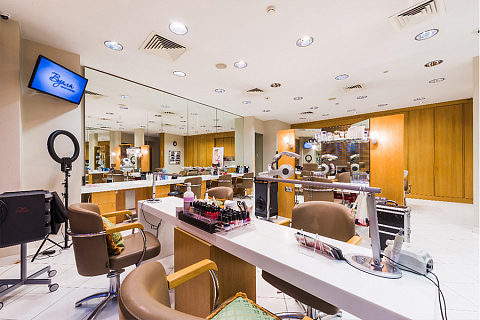 The aesthetics center Beauty People Club – VoIla invites you to soak in the atmosphere of beauty and relaxation! We are glad to offer you haircutting, haircolouring and different hair reconstruction procedures.
Besides, here you will be provided with manicure, pedicure, nail build-up and design, machine and aesthetical cosmetology.
The most up-to-date body shaping procedures, a great range of well-known cosmetic medicine for your in-home beauty and youth maintenance are at your service.
We are on the 2th floor of the Hotel Cosmos (the right wing in front of the Galaktika Restaurant)
We are open from 9 a.m. to 9 p.m. / 7 days a week
Our contacts:

· T.: internal (if you call from room) 05-93, local Moscow number +7 499 398 09 06
· Official web: www.bpclube.ru