Excursions
The Ostankino Television Tower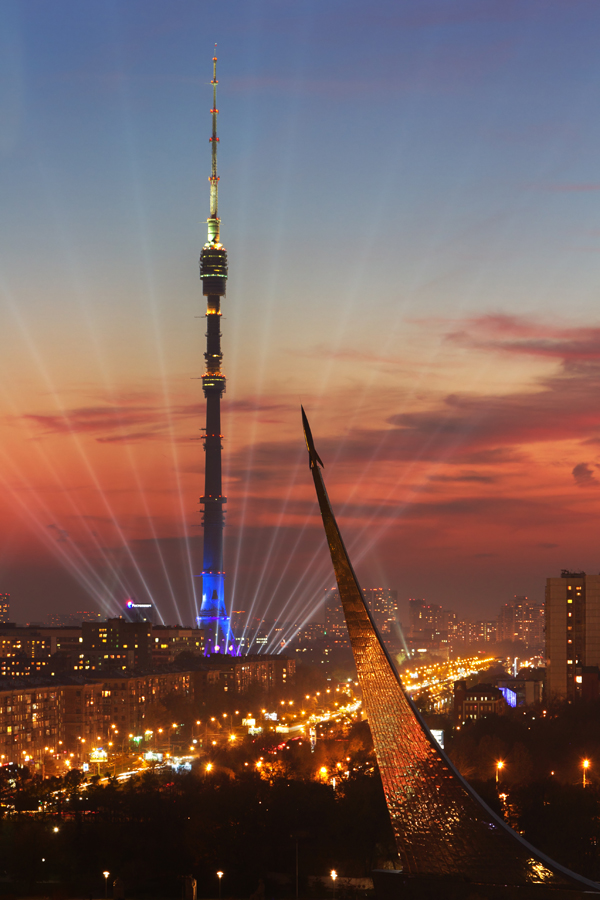 The Ostankino Television Tower is the main symbol of Russian television and one of the most popular tourist sites in Moscow.
Fr om the observation deck of the Ostankino TV tower you can enjoy a stunning panoramic view of Moscow. For tourists, the 85 meters technical mark is now available wh ere you can get to know the internal structure of the Ostankino TV tower, its interesting features and characteristics.
Each visitor to the Ostankino TV tower has a unique opportunity to make a trip to the fascinating world of panoramic views of the capital and enjoy a delicious meal of European and Russian cuisines.
The legendary restaurant complex is located on three levels, at the height of a 100-story skyscraper, directly under the observation decks of the tower. You can choose any format you like - have a quick snack, meet friends or arrange a romantic date - all levels of the restaurant complex are at your service.
Tickets for the visit can be purchased on the website bilet.tvtower.ru, or at the box office right before the visit.
Please note that you need to have your ID to visit the Ostankino TV tower.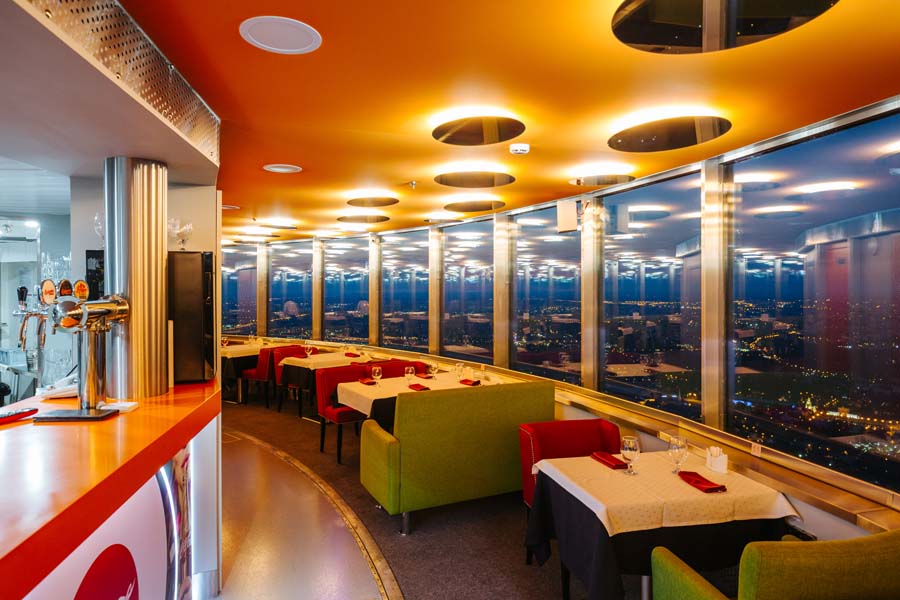 ---

MOSCOW IN THE DAY LIGHT
Moscow is beautiful, versatile and amazing. This is a mysterious city that keeps the memory of historical events of great magnitude, great people and grand cultural achievements. Its architecture is an intricate combination of unique monuments of old times and modern technologies, and the spirit of time lives in the quiet streets of the old and at the same time eternally young capital. Even if you live all your life here, Moscow is impossible to grasp and learn to the very bottom. To come closer to solving the mystery of the great city, you are welcome to take a sightseeing tour of Moscow.
MOSCOW IN THE NIGHT LIGHTS
In the evening, Moscow plunges into a sea of ​​light. Shop windows are lit, restaurants and nightclubs are calling in, and buildings less-remarkable during the day are transformed dramatically in the backlight. Life in the city goes on, Moscow becomes spectacular and mysterious. When you walk in the light of night lanterns on Tverskoy Boulevard, it seems that everything looked like this in the nineteenth century, while the bright advertisement in the Center reminds that Moscow is almost foreign now, and in some places the light gives the illusion of absolute unreality of what is happening. On the tour you will see St. Basil's Cathedral, admire the view of the Kremlin from the Sofiyskaya Embankment, enjoy the panorama of Moscow from the Vorobyevy Gory, visit the Cathedral of Christ the Savior, Novodevichy Convent, Poklonnaya Hill, New Arbat, Tverskoy Boulevard, Theater Square and much more.
You can get more information and buy tickets for excursions in the lobby of Cosmos hotel ("Excursions" stand).