Your best jorney to Moscow with kids!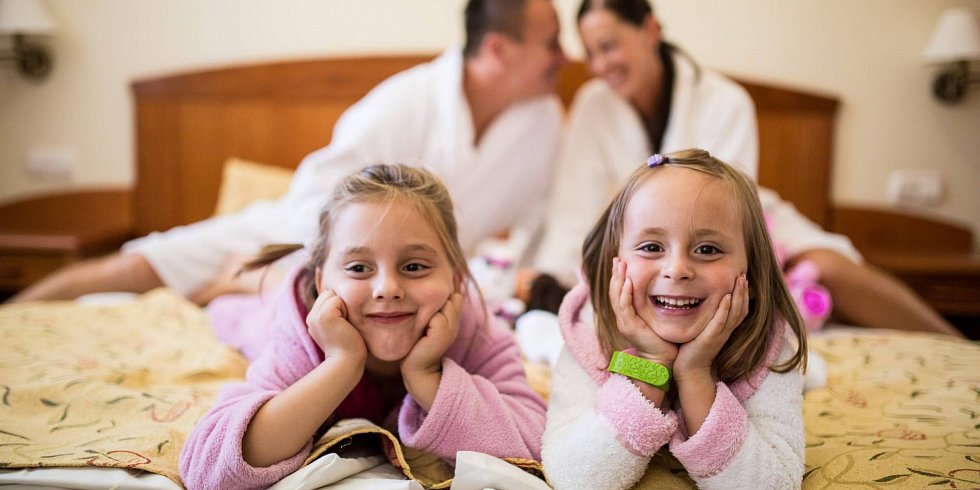 Every season is so enjoyable in Moscow! There are so many interesting things happening in the capital city - festivals, celebrations, excursions, walks and shopping.
The lucrative "Kids Package" is perfect for you! It is set for a standard family of 2 adults and 2 children aged 0-7 and 7-14. We hope you will enjoy this offer, both on the weekend and the weekdays! It's so beneficial!
"Kids Package" is available all the year round and is perfect for those who plan to visit Moscow during school vacations and the colorful season's holidays!
"Kids Package" costs RUB 4 100 per day - for 33 hours of pleasure!
Book by "Kids Package"

Book now

What you get for the money:
· early check-in from 9:00 without extra charge (if rooms are available)
· Standard room with possible upgrade to Deluxe
· buffet breakfast at Galaktika restaurant for 2 adults and 2 children
· late check-out till 18:00 without extra charge (if rooms are available)
· free Wi-Fi on the hotel territory
Sounds interesting, isn't it? Just think of all the interesting places around Cosmos! Russia's №1 exhibition site — VDNKh, Ostankino, the Space Museum. VDNKh alone is a whole lot of entertainments, both for adults and kids. For your convenience, we have developed an approximate activities plan for you!
Just think of it: you come to Moscow and can check-in at as early as 9:00. You can take shower, have some rest and go for a walk to VDNKh. There you can enjoy Moskvarium, Sky Town rope park, rental of bikes, roller-skates, numerous children playgrounds, Motor City for kids, mockup Buran spaceship and Vostok carrier-rocket! You can visit, investigate and put your hands on it all. For your kids it will be a memorable experience.
In the evening, after abundant sightseeing, you will be happy to be back to the Hotel - and enjoy the terrific views of Moscow from the windows.
The new day will start with family breakfast. We will offer buffet breakfast with healthy food for adults and children. Porridge, milk, eggs, vegetables, fruits, pastry, tea and coffee - what would you prefer?
Cosmos Hotel is located near VDNKh metro station. The Red Square is only 15 minutes away by metro. Take photos and share your impressions with your friends and relatives via free Wi-Fi available in the hotel! For you to take your time and have no rush, we offer late check-out up to 18:00.
Make your "Kids Package" reservation here.